All dentists, hygienists and dental assistants are required to take regular continuing education in order to maintain a license. At Douglas Dental we take that requirement very seriously. We see the benefit of continuing education for gaining information on new techniques and finding "pearls" that can help us improve the patient experience and outcomes of treatment.
This fall has been full of continuing education for Douglas Dental. In September the Hygienists and I went to a course on periodontal disease and its connection to one's overall health. The take-home message of this meeting was that periodontal disease has indeed been linked to other systemic health problems such as diabetes and heart disease.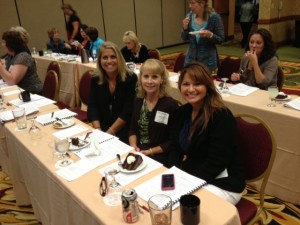 The following week was the Des Moines District Dental Society annual meeting. This was an excellent meeting on medical emergencies in the dental office. Obviously, we hope we never need to utilize this knowledge, but it is always good to have a review in case an issue arises.
Last Friday I attended a course at the University of Iowa on Endodontics (root canals). The words "root canal" carries such a stigma and causes great anxiety to most patients. Thankfully technology now allows us to provide root canal treatment quickly and painlessly and with far better results than in the past.
Over the next few weeks I will be attending two different courses on dental implants. We have been restoring dental implants for many years, but the products are continually evolving to better serve us and the patient. This is one of the most exciting areas of dentistry right now.
Lastly, several of our office members will be participating in Iowa Mission of Mercy in October. This is a weekend of volunteer dental services provided to underserved individuals. It will take place in Des Moines at the Fairgrounds this year.